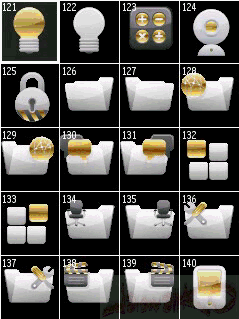 A python based program for working with .mif files.
Description:
1. Saving to .svg, .png (with a choice of resolution),
2. Packaging selected .svg icons in a .mif file,
3. Unpacking the mif file,
4. Changing icons,
5. Easy file manager with fast access to frequently used mif manager.
Change log:
1. Fixed some bugs,
2. New skin added,
3. Translated into English.
Download :
MifManager v0.07(1) EN Python S60v3 S60v5 UnSigned